Skip to Content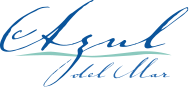 Best Rate Guarantee
(305) 451-0337
Book Now
OUR RESORT POLICIES
Terms and Conditions
Thank you for choosing to stay with us at Azul del Mar Resort. Below are our hotel policies and procedures; please read them carefully. As our hotel guests, by reading and signing your hotel registration card at check-in, you agree to abide by all of our policies and procedures.
GENERAL RULES
Check-in is at 4 pm. Please present your ID card, passport, or temporary residence card upon check-in. Must be 21 years or older to check-in.
Check-out is at 11 am. If you require a later check-out, please contact the front office before 10 am on the day of departure, and we will do our best to accommodate your request. A charge may apply, depending on availability.
LATE ARRIVALS
Guests arriving late must contact the front office before 5 pm in order to make arrangements for access to their unit. The office will be closed at 5 pm.
BOOKING AND CANCELLATION POLICIES
A one (1) night stay + taxes and fees (non-refundable) is charged at the moment of booking. The remaining amount due will be charged upon check-in.
If a reservation is canceled within fourteen (14) days of arrival or in case of a no-show, you will be charged 100% of the remaining amount due corresponding to the full length of stay.
If a reservation is canceled fourteen (14) days prior to the date of arrival the one (1) night stay + taxes and fees (non-refundable) will be forfeited.
If a reservation is made through Non-Refundable Advance Purchase Rate, the full amount of the stay plus tax will be charged at the time of booking. If cancellation of a reservation is made, guests will forfeit the total room charge plus tax.
Azul del Mar Resort reserves the right to cancel any and all reservations at our discretion, including third-party websites.
There will be no refunds for early departures.
NO BOAT, WAVE RUNNER OR TRAILER STORAGE
Absolutely no boat, jet skis, or wave runners and trailers are permitted on the property or around the dock. We also do not allow jet skis or wave runners parked on or off of our property. And no pick-up or drops offs are allowed.
NO PET POLICY
Any evidence of pet(s) on hotel property or in a guest's room will result in a $200 cleaning fee per day charged to the guest account. Any guest found with pet(s) in their room will be asked to leave the property immediately. "Service Animals" are allowed on property in accordance with the ADA, please keep in mind that this does not include "Emotional Support Animals" of any kind, with or without documentation.
SMOKING POLICY
The hotel is 100% smoke-free. There are smoking areas outside of the building. A $200 per day cleaning fee will be charged to the guest's account should smoking occur anywhere inside the hotel rooms.
INTERNET ACCESS
Please note that standard Internet service is complimentary with room purchases and suitable for emailing and social networking. Please note that guest room Wi-Fi is not meant for streaming large media files, watching movies, or gaming.
COMPLAINT/DAMAGES POLICY
If a complaint occurs due to the negligence of those occupying a guest room, disorderly conduct, unlawful activities, or repeated noise complaints, the offending guests may be evicted and/or receive additional charges to their account. If a guest is evicted, they are not entitled to any refund. If damages occur to the guest room or other areas of the hotel, the cost of the damage will be charged to the credit card registered upon check-in.
PARKING
Each guest will be given one parking pass per unit at check-in, we ask that this parking pass remains on the dashboard of the vehicle at all times during the stay. Parking is prohibited on our beach area or in our trailer storage areas. You will be permitted to have one registered vehicle per room allowed on the property. There is no on-site parking provided for unregistered guests or visitors. All visitors or extra guest vehicles must find alternative parking arrangements outside of the hotel property.
NO FISHING
There is no fishing allowed on the property and we ask our guests to please leave all sharks, manatees, stingrays, and other sea creatures that pay us a visit untouched. Guests caught harassing or touching the wildlife will be asked to vacate the premises.
ADA ACCESSIBILITY
About the property:
The lobby is not wheelchair accessible, but check-in can be completed without accessing the lobby.
The beach is not wheelchair accessible, but the grilling area is.
There is one designated handicap parking spot
The distance from the parking spot to the entrance of Caribe is 40 ft.
About the room:
The Caribe suite is the only designated ADA room (subject to availability).