Skip to Content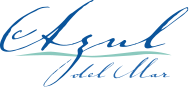 Best Rate Guarantee
(305) 451-0337
Book Now
Elegant. Uncharted.Everlasting
Romantic Hotels In The Keys
Uncover
an Oasis of
Tropical Tranquility
Famous for its spectacular sunsets, lively coral reefs, and expansive Everglades Park, the Florida Keys are unlike anywhere else in the world. Hidden away from the hustle and bustle of the mainland, we invite you to discover Azul del Mar Key Largo, your own private paradise on our eco-friendly island.
Weddings
Your Day, Your Way
Celebrate your special day in true South Florida style at our waterfront resort in Key Largo. Say "I do" surrounded by tropical plants, swaying palms, and striking sunset views at one of the most romantic hotels in The Keys.  
VIEW MORE
Resort Buyout
Your Private Paradise
When we say "make yourself at home here" we mean it! Our resort is available to call home for as long and you and your family wish to stay — just ask us about our full resort buy-out options.
VIEW MORE
Suites
Six Ways to Unwind
Relax, unpack, and unwind in one of our spacious Art Deco-inspired suites. Each individually decorated room features thoughtful amenities and colorful artwork set against scenic Bay-front windows and espresso-colored decor.
VIEW MORE
Location
Beauty on the Bay
Midway between Miami and Key West, the island of Key Largo is a coveted vacation destination for sunset lovers, seafood enthusiasts, scuba divers, couples, families, and weekend escape artists.
VIEW MORE
Our Guests Say It Best
What A Find!
This was the third hotel on our journey from Miami to Key West. We saved the best for last and spent our final night at Azul Del Mar after leaving Key West on our way back to Miami. Great room, friendly staff, beautiful grounds, and a private beach with a dock, paddleboards, and kayaks. Only wish we could have stayed longer!
An Amazing Stay
We absolutely loved this hotel! I think there might have been two other couples — it was like we had our own private beach and dock to chill! The staff was very friendly! They have kayaks and SUPs you can take around the property and a washer/dryer which was awesome! Can't say enough good things!
Highly Recommend!
We stayed two nights at Azul del Mar. The hotel was very nice and quiet. The staff was friendly. Sitting on the dock was relaxing. The location is great too. I would highly recommend staying at this hotel!!!