Skip to Content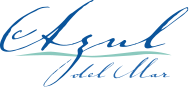 Best Rate Guarantee
(305) 451-0337
Book Now
Key Largo Event Venues
A Key Largo Resort Rendezvous
The natural beauty of our Key Largo event venues provides the perfect backdrop for sunshine fun with family and friends. Rent out our entire resort for the ultimate experience and give you group access to everything from our 6-suite Art Deco-inspired hotel to eco-friendly activities on the water and land.
Group Amenities
6 Luxury Suites
Waterfront Venues
Spacious Event Lawn
Complimentary Parking
Resort Buy-Out Options
List of Preferred Vendors
Events
Family Gatherings
Get the gang together in paradise! Let us help you plan the perfect family gathering — from daytime snorkeling trips to sunset cruises, we've got you covered.
Private Events
When it comes to birthday parties, anniversary celebrations, baby showers, bachelorette weekends, and other special occasions, there's no better setting.
Social Gatherings
Our secluded waterfront resort provides the perfect venue for memorable social events, including company holiday parties, cocktail hours, and corporate retreats.